Restaurant in Schladming: enJOyable [variety]
We don't just have one restaurant in Schladming but [several]. Where urban lifestyle meets Alpine comfort. In the middle of the main square. Laid-back at JOHANN GENUSSbar. Or gourmet at the JOHANN GENUSSraum restaurant. Enjoy life on the mountain and afterwards in our après ski bar and restaurant AlmArenA at the foot of the Hauser Kaibling mountain. We are committed to your enJOyment and to quality, and in all our establishments, we use products from the region and Austria whenever possible.
Craving bite-sized enJOyment?
Our restaurant in Schladming
Escape from everyday life and let yourself be pampered. Eat well at one of the best restaurants in Schladming. At the JOHANN GENUSSraum. Styrian. Austrian. Award-winning cuisine. Simply delicious!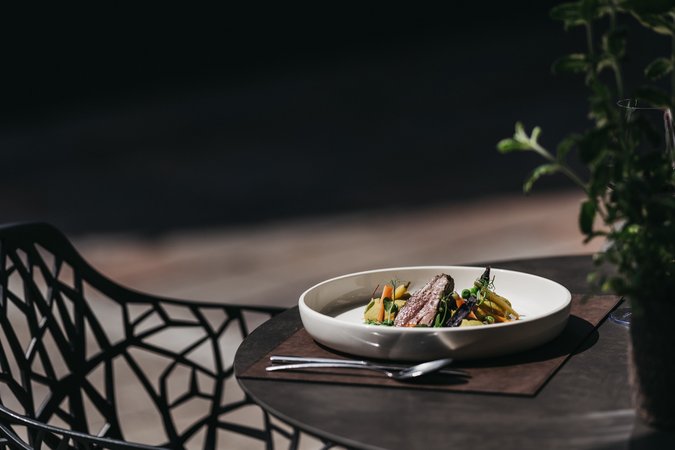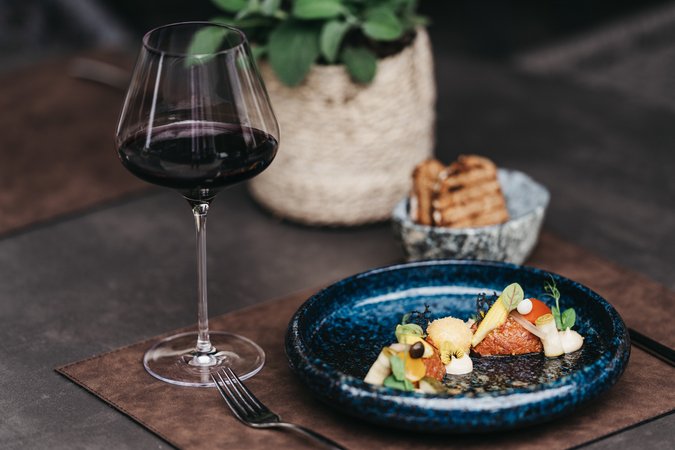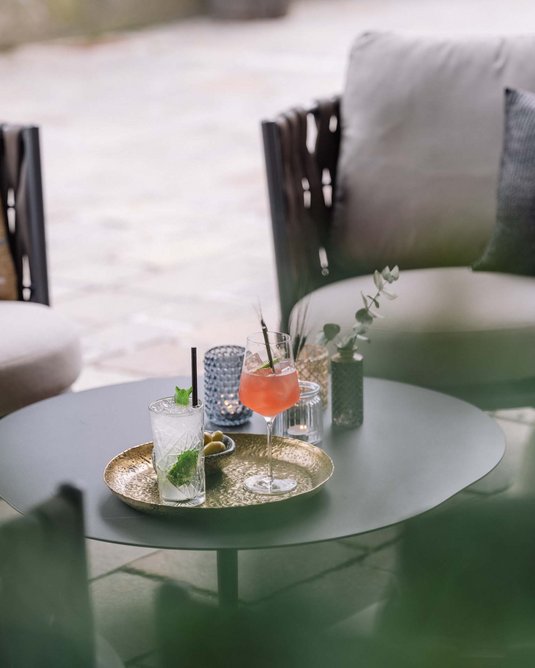 Lively atmosphere, cool drinks, and small snacks
Lounge music sets the tone. Alpine-urban lifestyle. Casual drinks, wine, sushi – that's the JOHANN GENUSSbar directly at our wellness hotel in Schladming. High quality. Honest. Always accompanied by good humour and open people. Cheers to the good life!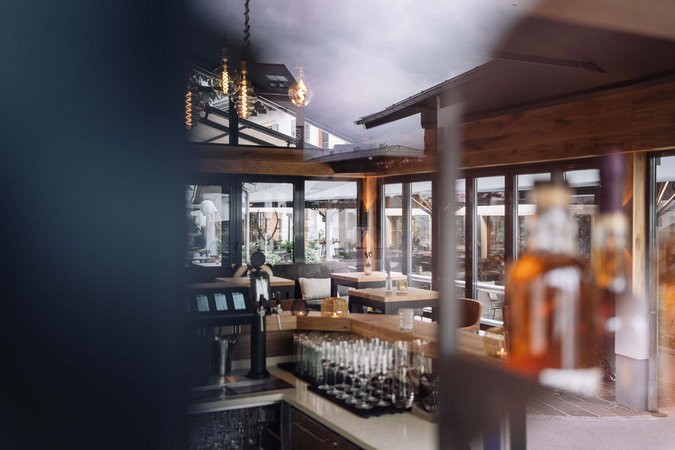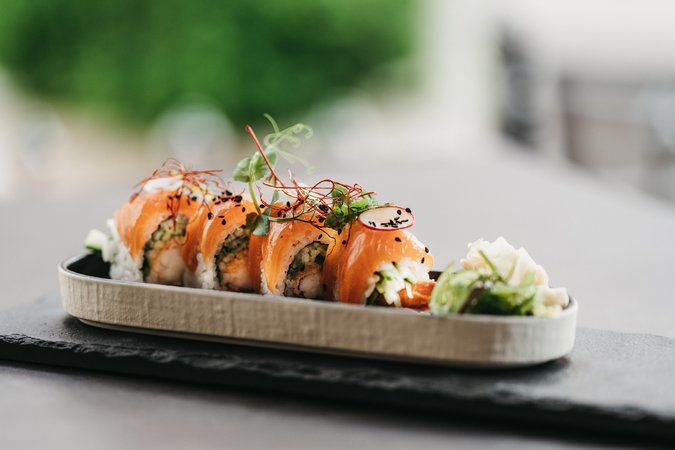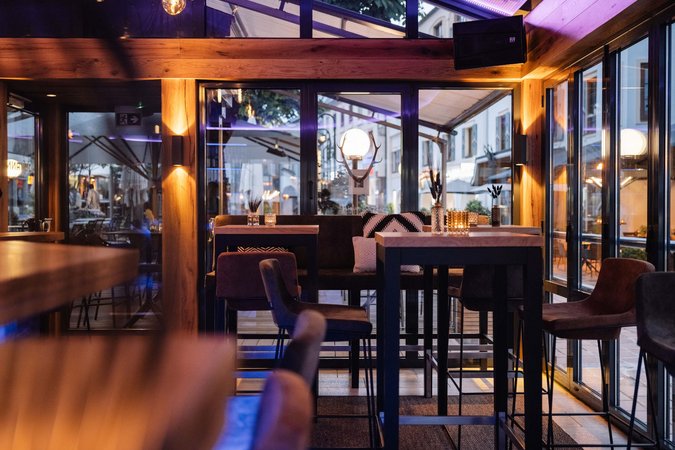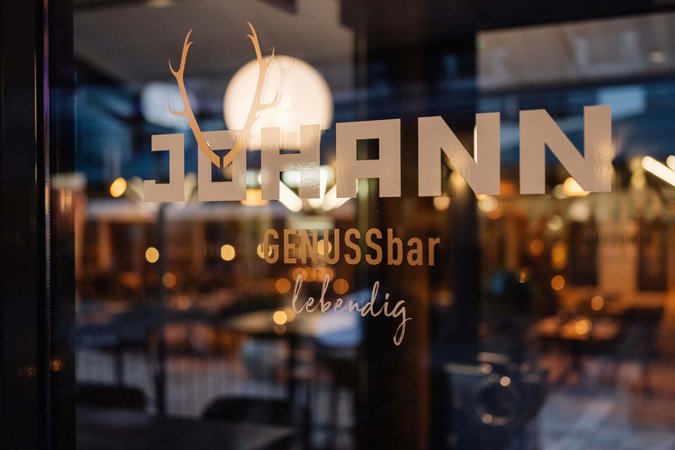 Foodie enJOyment meets après-ski at the [AlmArenA].
JOHANN not only has one of the best restaurants in Schladming, but it also offers a casual mix of restaurant and après-ski with the [AlmArenA]. Here we combine tradition and modernity, Schlager and dance music, Bauernkrapfen (farmer's doughnuts) and burgers, and bring a club atmosphere to the slopes. Are you already looking forward to your Austrian ski holidays?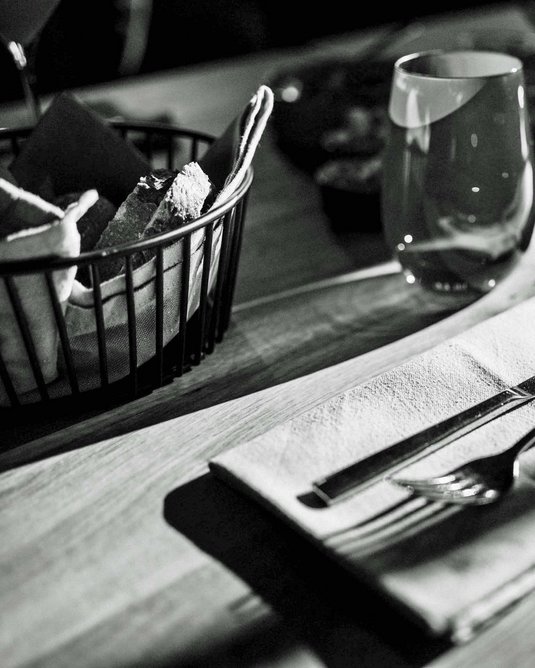 JOHANN [INDULGENT board] for our hotel guests
Imaginative culinary creations. Morning, afternoon, evening. Breakfast buffet, a few snacks in the afternoon, and every evening, there's a five-course GOURMET menu. In our newly designed restaurant in Schladming. In Anna. And in Franzl, the small, traditional "Stube" dining room next to it. This is the JOHANN [INDULGENT board] for our hotel guests.