Relaxing above the rooftops of Schladming? Yes, of course, that's possible with us! At 800 metres above sea level – to be precise. Pure relaxation in the heated outdoor infinity pool at any time of year. Pretty cool, right? The infinity SKY pool is open every afternoon from 12.00 am until 7.30 pm in the evening during the summer saison.
So, jump into the warm water!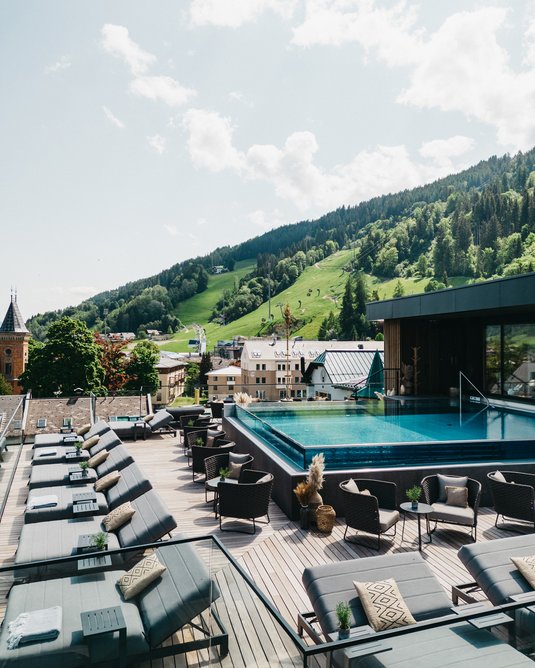 On the (roof)top of the world
That's exactly how you'll feel in our rooftop infinity pool. Always with you: a 360-degree view that is sure to make you say "Wow!" In winter, you can watch the skiers carving skilfully down the slopes, while in summer you can also enjoy a drink at the [ poolbar ]or pick out your next hiking route in the distance. In our sky pool, you'll simply feel on the (roof)TOP of the world!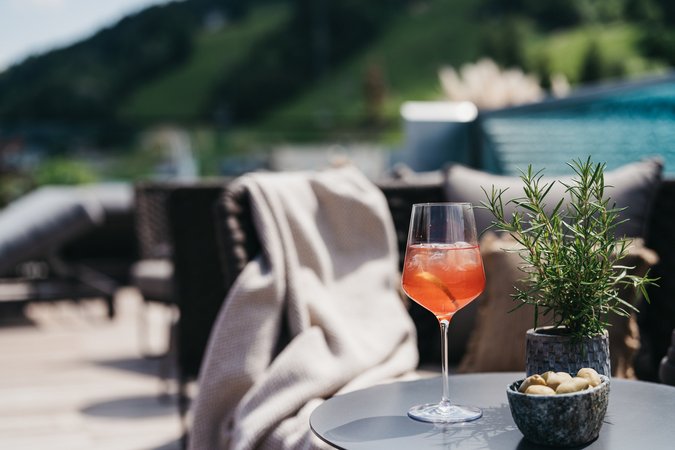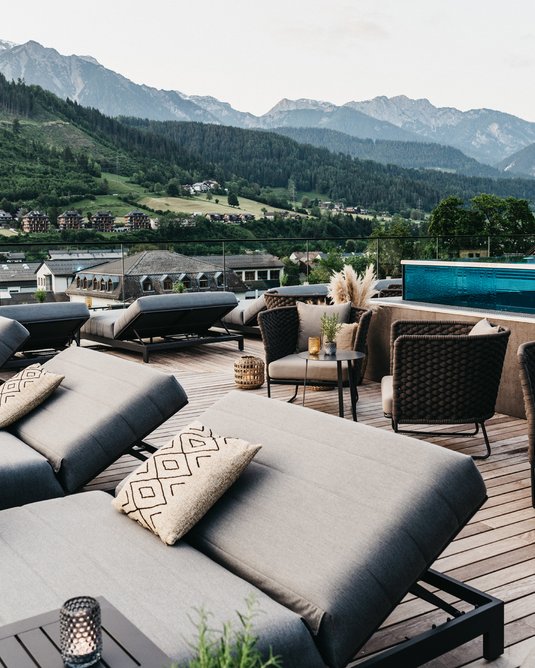 Or enjoy the surrounding mountains and the view of the water from the lounger. Various spots invite you to lie down, sit, and enjoy the fresh air. Simply switch off and think "This is the life!"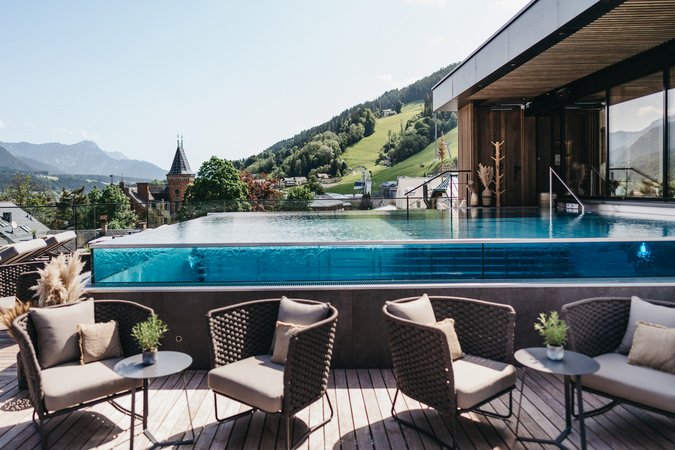 [Dive in] and disconnect.