Wellness hotel in Schladming: enJOyness spa
At the wellness hotel in Schladming, the winning formula is: wellness + enjoy = enJOyness spa. Our new enJOyness spa area (600 square meters) with rooftop terrace and heated infinity SKY pool is the epitome of happiness. Sweat in the sauna world from 3 pm. The infinity SKY pool is open every day from 12.00 am until 7.30 pm during the summer saison. You can sweat in the fitness room if you prefer. Or you can relax in the quiet zones. That's possible during the whole day! But perhaps words are superfluous here. After all, pictures often speak louder than words...
RoofTOP infinity pool. Head up high to [calm down]
That's the motto at our wellness hotel Schladming. When it comes to relaxing, we aim high – 800 metres above sea level, to be precise. This is where the heated outdoor infinity pool is located, which promises pure relaxation in every season. It's all accompanied by a 360-degree panorama that invites you to dream. In winter, you can watch the skiers zig-zagging their way down the slopes. In summer, you can gaze at the hiking trails in the distance and plan your next route. Situated in Schladming, Austria, this spa hotel with a pool is pretty cool, don't you think?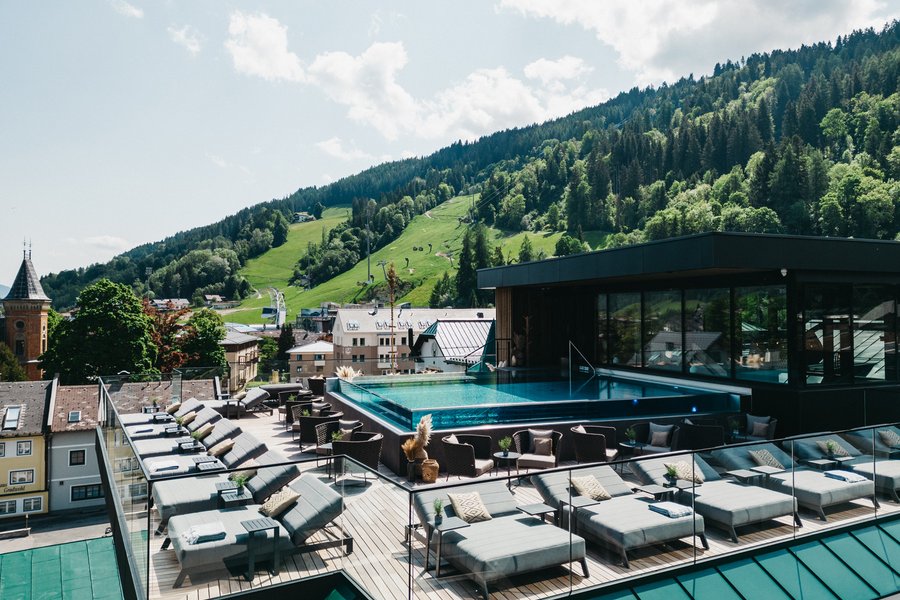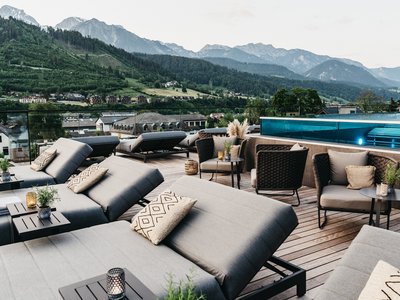 "
Wellness hotel in Austria with a [Chill Area]
There is one place in the wellness hotel in Schladming where you can perhaps relax even better than in our comfortable beds: our Chill Area. Here you will find cosy beds, relaxation LOUNGERS, and peace and quiet – a whole lot of peace and quiet. And all that with a pretty fantastic MOUNTAIN view.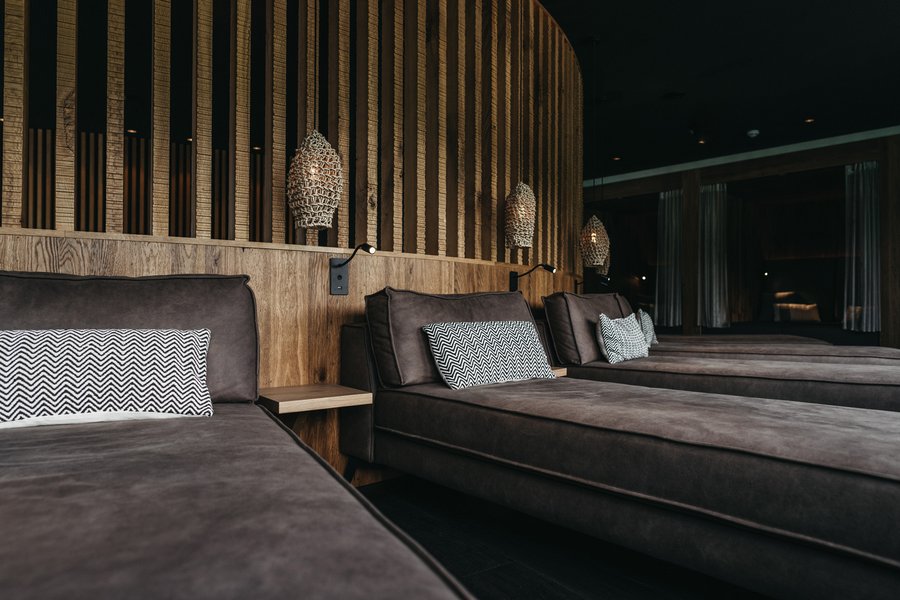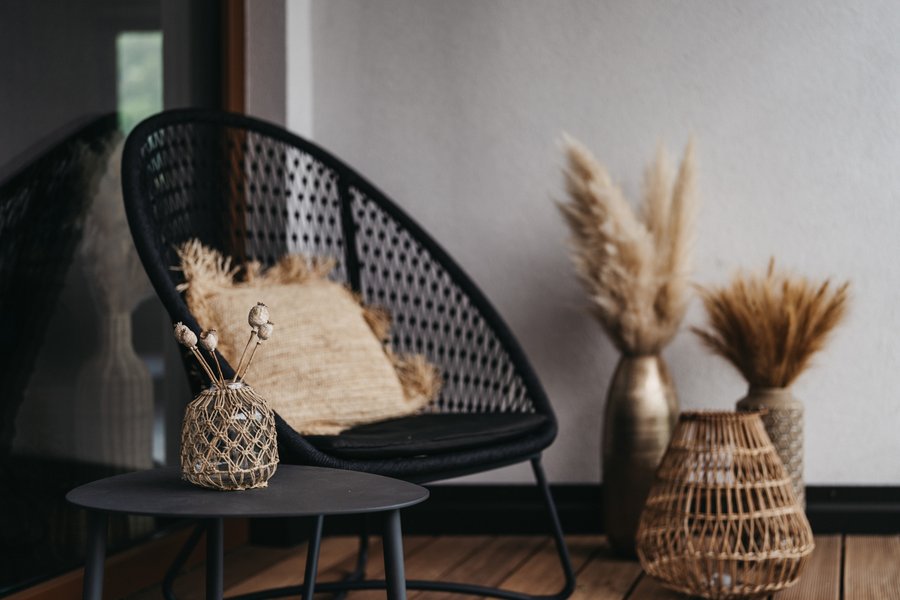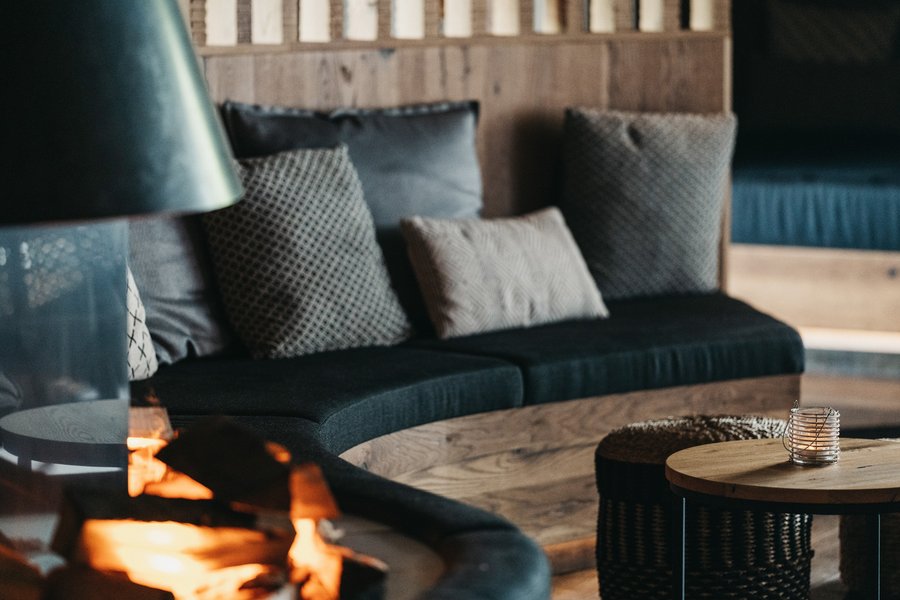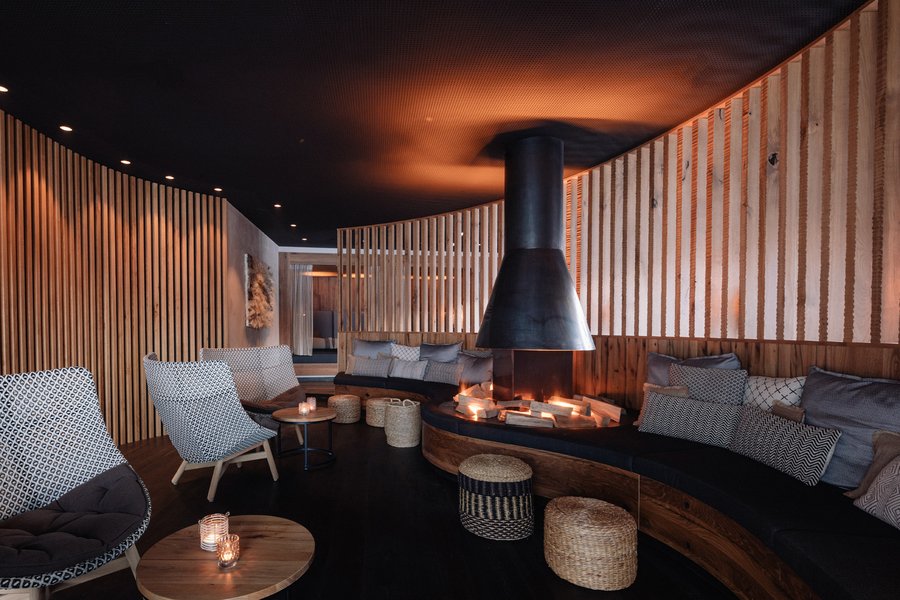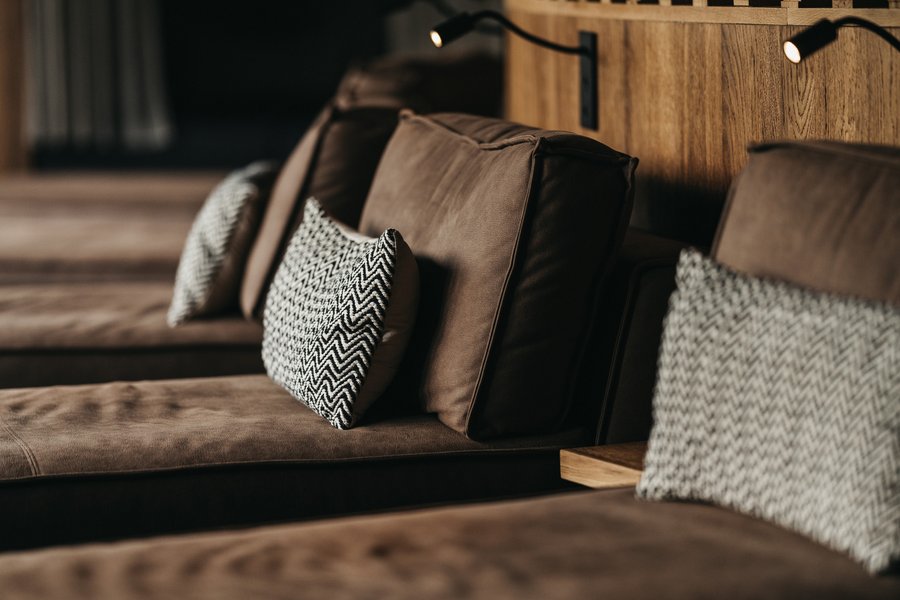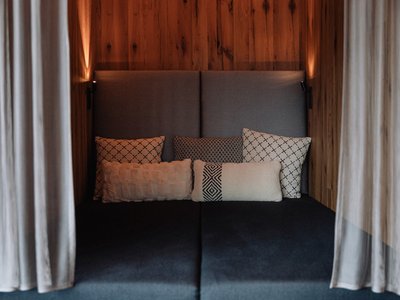 NOTHING beats a little escape from routine. What better way to do that than a moment just for yourself with a massage? How would you like it to be: Relaxing? Energetic? Calming? We'll find the right massage and tailor it to you. There's nothing better than that – especially on a ski holiday in Schladming, and that's a promise!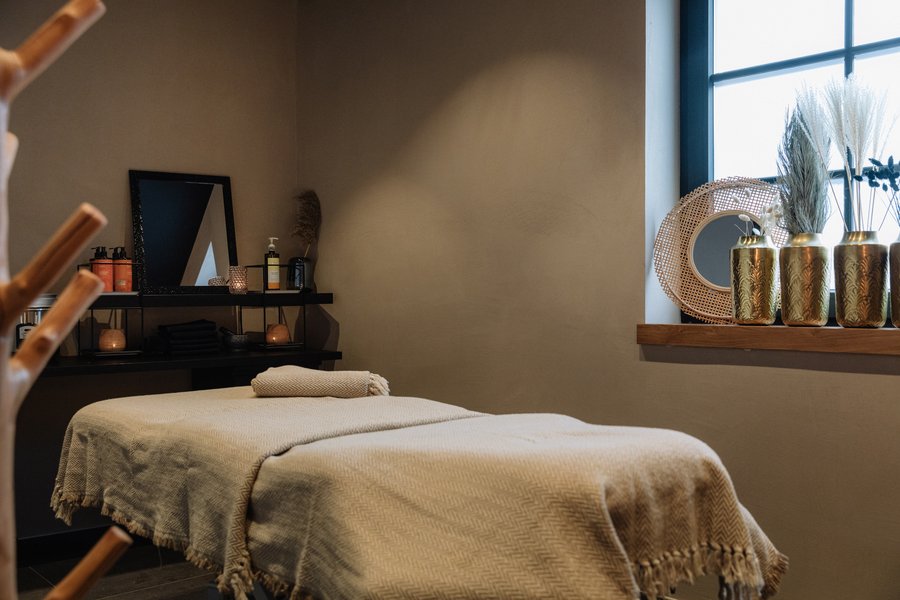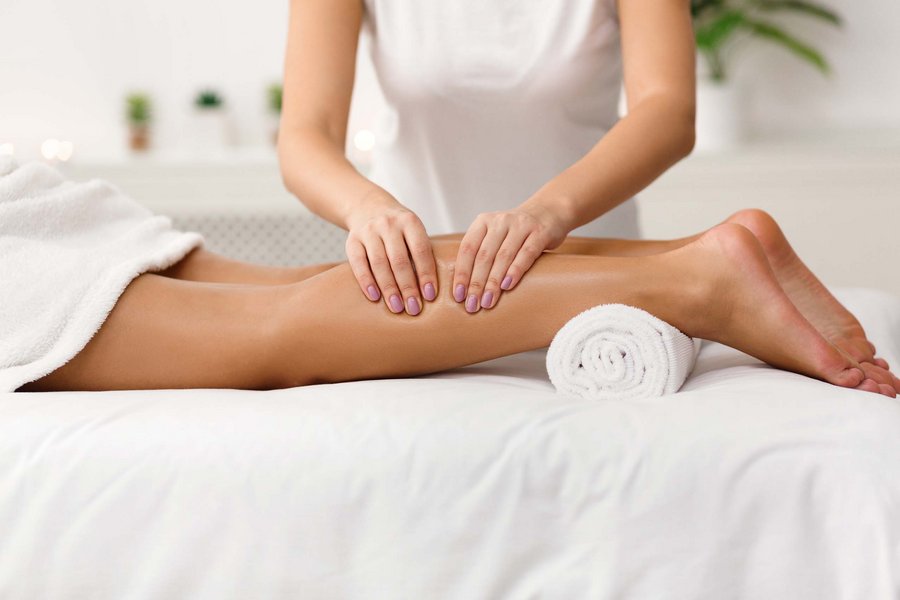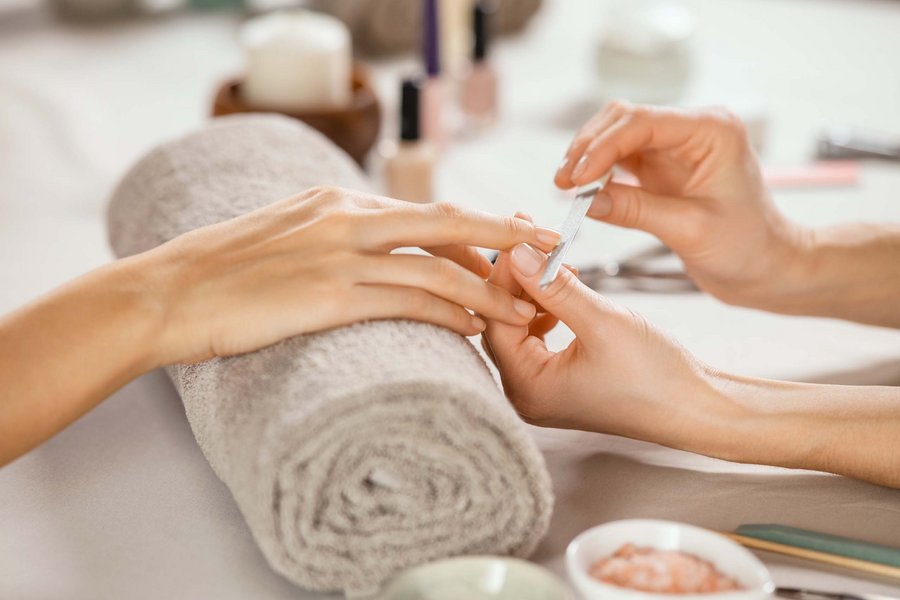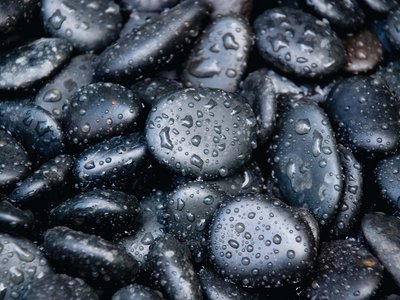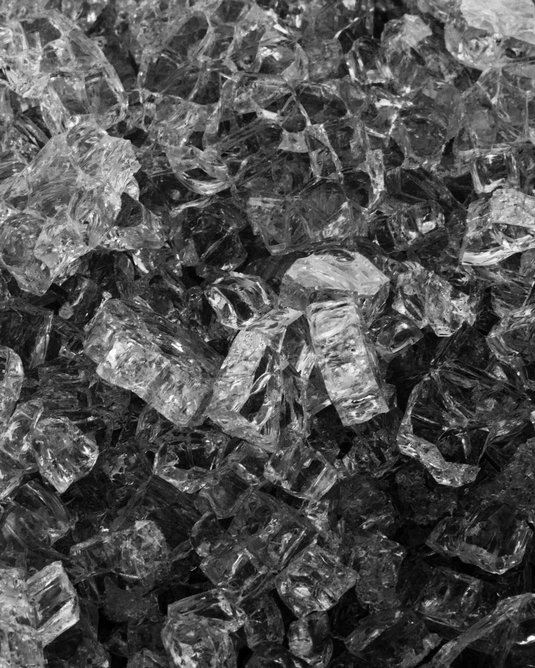 Ice, ice, baby. [ice rain] and more
Time to get [refreshed]! There are plenty of ways to cool down after a revitalising sauna session at our wellness hotel in Schladming: Who dares to stand in the ICE rain? Or how about the FOUNTAIN shower? The more sensitive ones among you can opt for the KNEIPP hose. Cold water. Without a nozzle. No pressure. Feeling alive yet?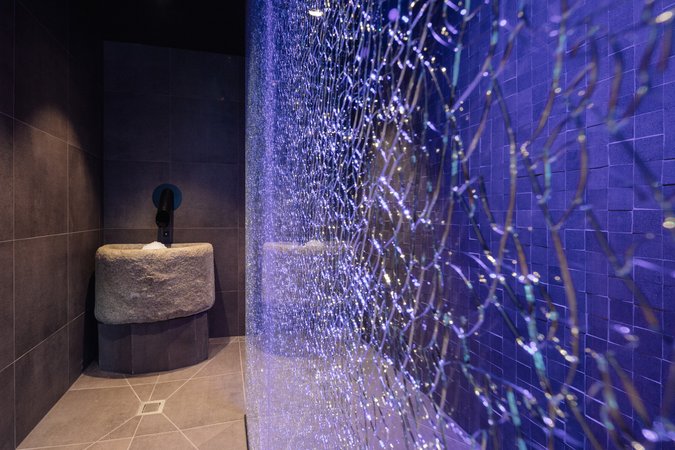 Exercising at the wellness hotel in Schladming? Yes, exercise is also a great way to disconnect. You can either let off steam outdoors and in the mountains or use our fitness studio. As you can see, in Schladming, in the 4-star hotel, everyone will find what they are looking for – and more!