Change the perspective. Escape from everyday life. After all, ideas aren't always found at a desk. We have a fully equipped 130m2 seminar and conference area, including a video conferencing system, air conditioning, and a break area. Depending on the seating arrangement, it can host up to 70 people.
There's plenty of room for [ IDEAS ] here.
We should all have
a burst of [COURAGE] more often.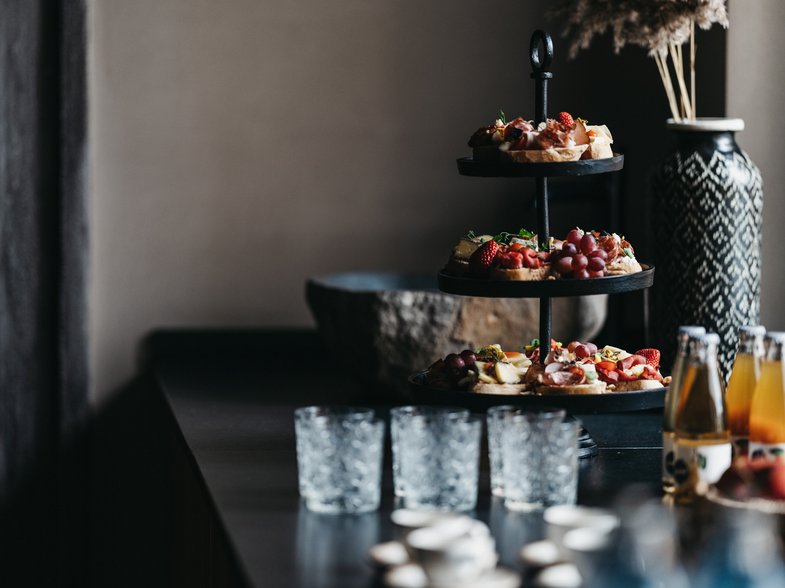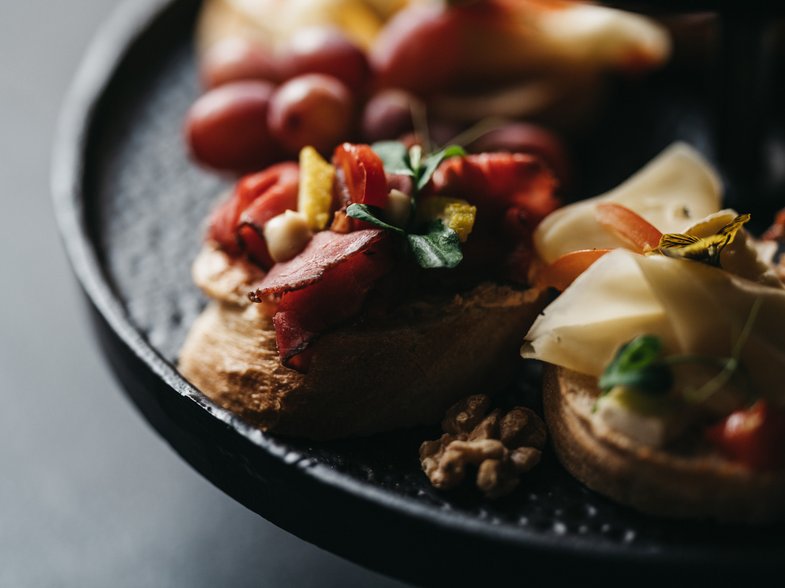 Seminar packages
[Individually] tailored to your needs.
Our motto: There's a solution for everything! Please send us an enquiry, and we will work out the right package for you! We would also be happy to take care of a professional supporting programme.
Send us your enquiry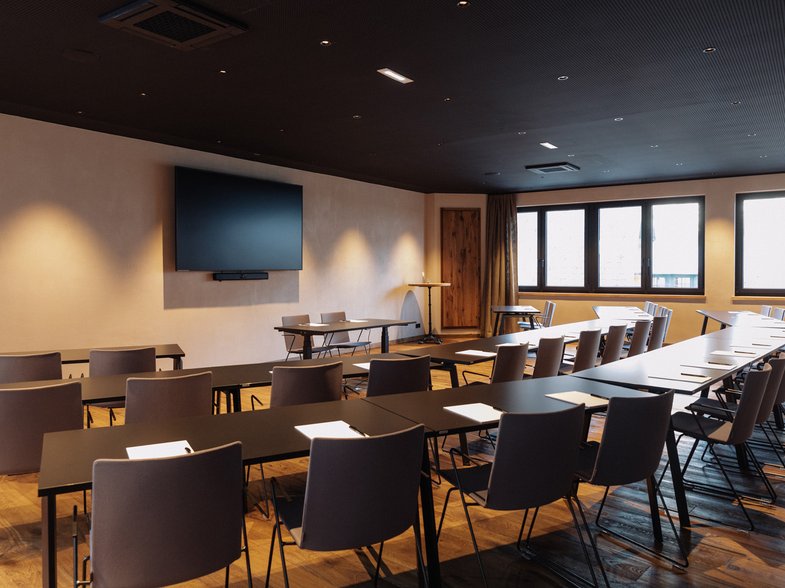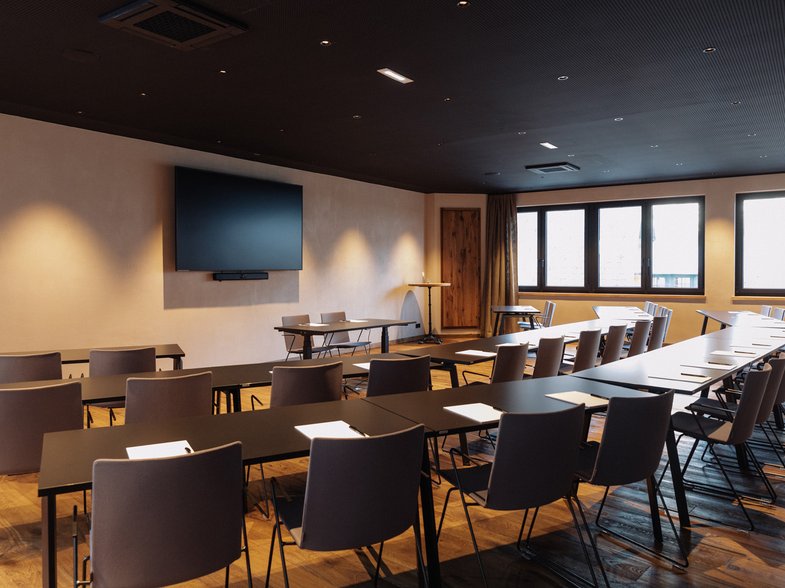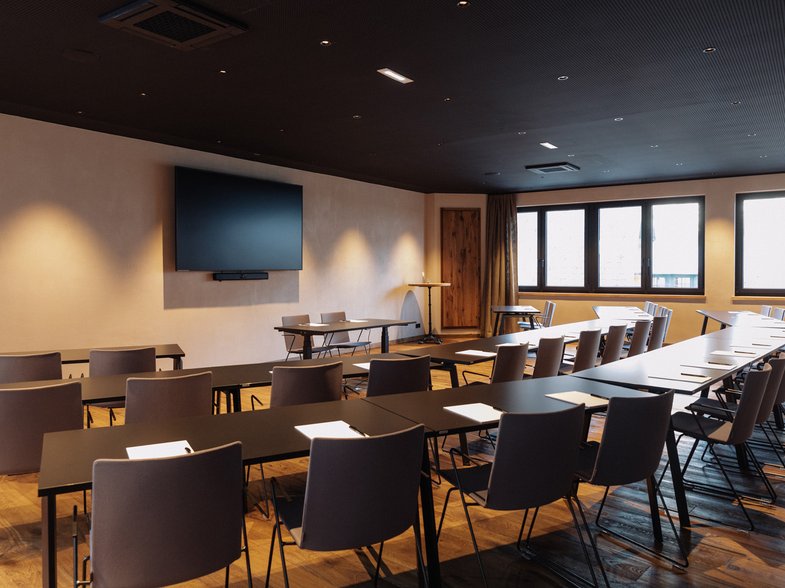 150m² seminar room
Plenty of daylight
TV multimedia screen with video conference
Different seating options [ U-shape, table, parliament, etc. ]
Flipchart
Pinboards
View of the Dachstein mountain
Personalised conference support